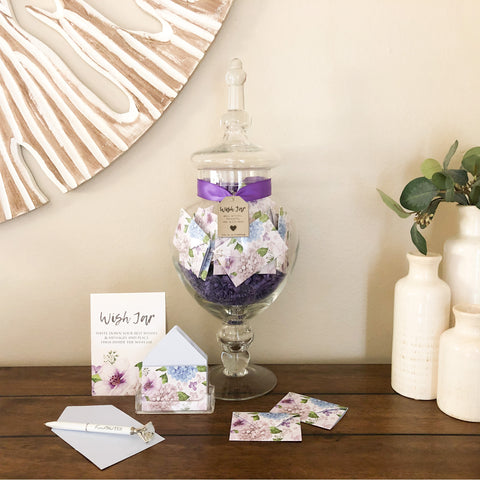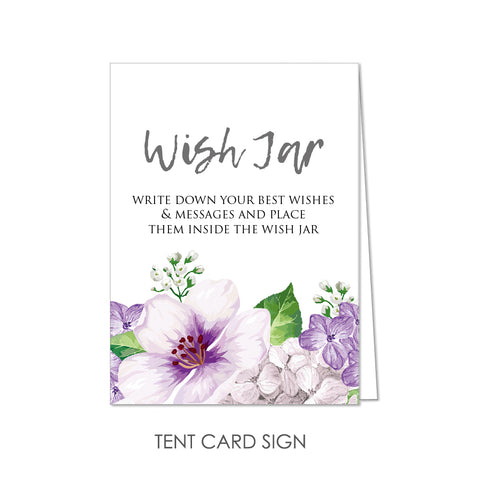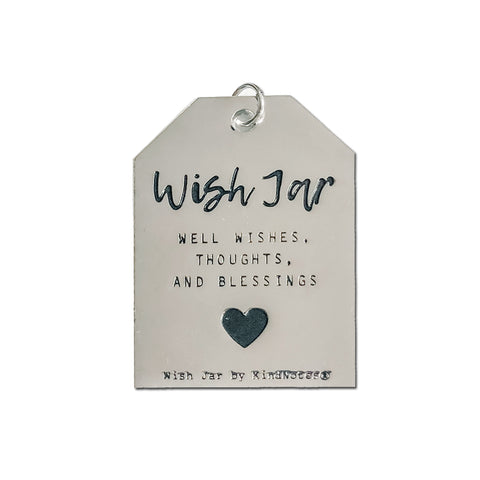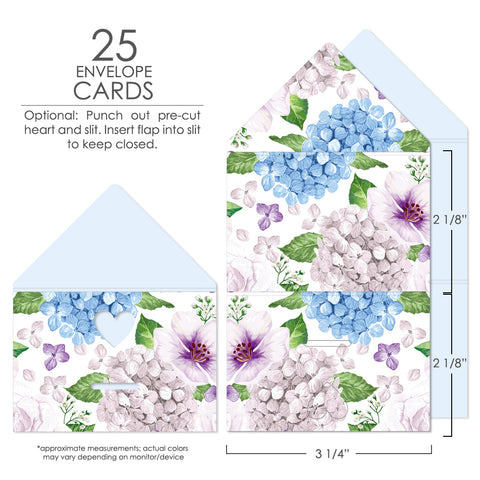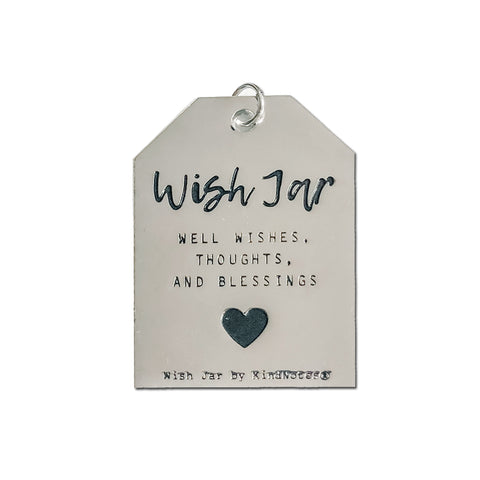 Wish Jar by KindNotes (Deluxe Kit without Jar) - Purple Hydrangeas
Share your blessings and well wishes in a Wish Jar by KindNotes. It is a thoughtful guestbook alternative, holding handwritten notes from friends and family to share for weddings, anniversaries, going away parties, baptisms, and more.

Or be the person to gather a few messages from everyone, then write them down on their behalf to make it a truly unique and unforgettable gift.

Knowing the recipient will read and treasure these personal notes for years to come makes giving a Wish Jar that much more special.

Wish Jar by KindNotes (Deluxe Kit without Jar) | Wedding Guestbook Alternative, Blessings Jar, Home Decor & Unique Gift includes:
One (1) Silver "Wish Jar" debossed keepsake tag (approx. 1 1/2" x 2")
One (1) Satin ribbon
One (1) Bundle of crinkle cut filling
One (1) Set of 25 linen-textured envelope notecards; thick quality cardstock, to be written on and folded into the shape of an envelope; not actual envelopes (approx. 3 1/4" x 6 1/8" fully opened from tip to base; approx. 3 1/4" x 2 1/8" folded and closed)
One (1) Crystal faux diamond ball point pen (approx. 6")
One (1) Clear envelope notecard holder
One (1) Tent card sign; thick quality cardstock (approx. 4" x 5 1/2")
Each deluxe Wish Jar by KindNotes kit is made from the highest quality materials so you can give and display your Wish Jars, knowing they will be treasured forever. Wish Jars by KindNotes are elegant home decor pieces and thoughtful gifts for any occasion.
To order with an apothecary jar, see our Deluxe Wish Jar Kits (this listing is without the jar).

All items listed above are individually packaged for secure shipping in a brown carton, not pre-arranged as shown in the photo. Digital rendered photos are to show overall design and is not representative of actual colors. Actual colors may vary depending on monitor/device.

Check out our NEW Deluxe Memory Jar Kits and best-selling KindNotes Jar of Smiles!
---